Pasture-Raised Grass-fed Beef, Pork, Chicken, Turkey, and Eggs for East Texas and Shreveport
If you are local to the Ark-La-Tex area and you have been searching for a trustworthy source of cleanly-raised meats and eggs, we are so glad you found us! We are the Cadman family, and we own and operate Shady Grove Ranch where we raise grass-fed beef and soy-free, pasture-raised chicken, pork, turkey, and eggs. Matt and Jerica Cadman started farming in 2008 in hopes of securing steady access to really-pasture-raised no-nonsense meats in order to help heal Matt's autoimmune intestinal disease. Sure enough, real food works–Matt has been off medications and symptom-free since 2011, and we are excited to offer the same kinds of healing foods to folks in our area.
Read on to learn more about our practices, and once you're on board, click on the links in the sidebar to subscribe to our home-grown newsletter or view our online ordering site for local pickup. Thanks for supporting real farms like ours, wherever you are!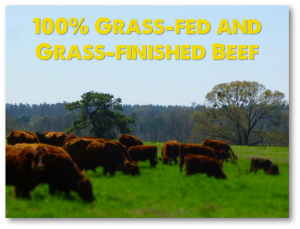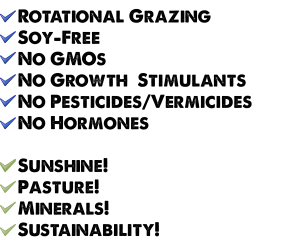 Cows eat grass. Chickens eat bugs. Pigs root around outside.
Purchase Directly from the Ranch
People ask all the time whether we sell direct to the public, and the answer is yes! We offer pickup at five different locations (including at the ranch in Jefferson) throughout East Texas and Shreveport where customers can buy direct. Click on Shop Now to hop over to our online store to learn more about how it works!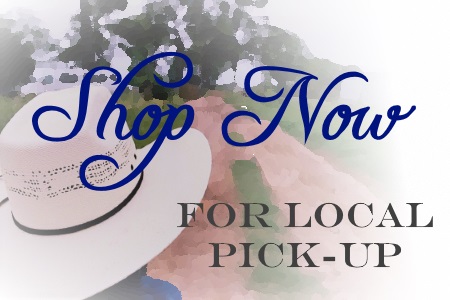 Local Purchasing Options for East Texas and Shreveport
We try to make it easy to get our pasture-raised meats and eggs in East Texas and Shreveport. In addition to selling direct to the public from the ranch and through a variety of area drop-offs, we also have several retail locations. Click on the city closest to you to read about what options are available there.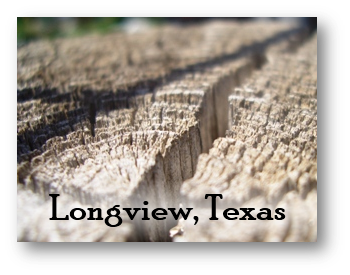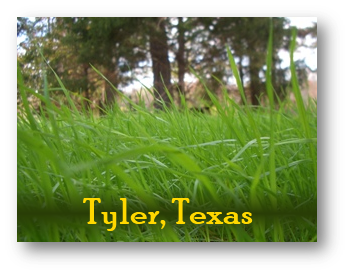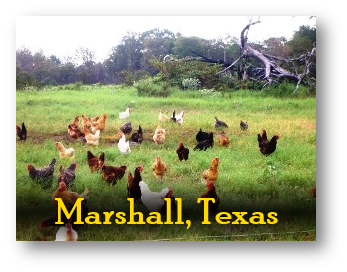 Out of area?
Click here to learn why we don't ship and how to find food in your local area. You can still benefit from our newsletter to get recipes, to learn about real farming practices, and just to stay in touch! Please opt out of non-relevant regional reminders to help us keep our newsletters out of spam filters!
What makes Shady Grove Ranch so different?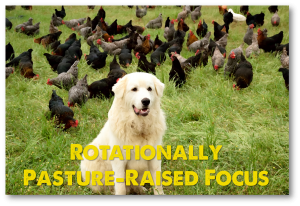 Our primary focus is on natural nutrient-density which is encouraged by a diet founded on rotationally-managed pasture. To achieve this in our cows, pigs, chickens, and turkeys, we utilize these four principles:
Totally rotational management. No animal is ever in the same place for more than a short period.
Top-quality minerals available year-round.
Adequate finishing time.
Pasture-thriving breeds.
These four things ensure well-marbled, great-tasting meat and eggs that are produced without chemicals, growth stimulants, or drugs and that are tender, juicy, and easy to cook. Subscribe to our newsletter to learn more about how we raise great-tasting meat!
Do you have to buy a quarter cow?
No, but you can! We sell both by-the-piece and in bulk. Read about the benefits of buying in bulk below, or check out our downloadable price sheets for by-the-cut options in the sidebar.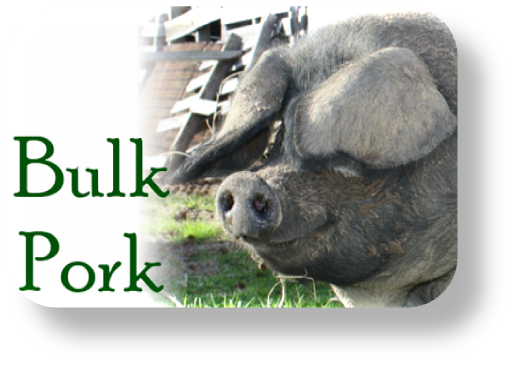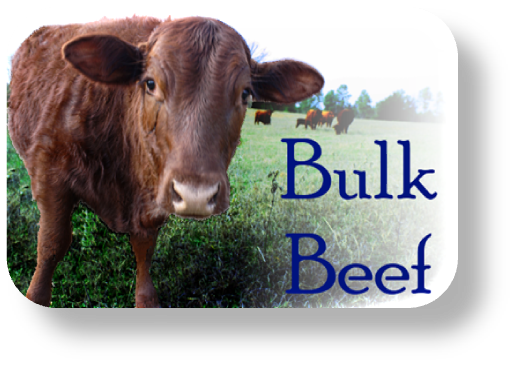 More about who we are:
Shady Grove Ranch is a 165-acre naturally-managed farm owned and operated by the Cadman family in Jefferson, Texas. We are dedicated to producing excellent-quality healthy meats and eggs. We raise our animals using common-sense practices, with a strict focus on natural nutrition and rotational management. All of our cows, pigs, chickens, and turkeys are raised outdoors with exposure to forage, sunshine, and fresh air. They are rotated regularly across pasture and fed a diet appropriate to their species, self-harvesting when practical. They are humanely managed, never routinely medicated, confined, or fed growth stimulants. In turn, they produce nutrient-dense, great-tasting meat and eggs for our family and for you who live in the East Texas and Shreveport areas.
We welcome farm visits by appointment–we stay very busy and need to plan to be available for you to come to the ranch! We encourage you to take part in food production by seeing where your food comes from and learning about how it is raised. We look forward to seeing you at the ranch!