Pastured Meats 101!
A Brief Study of the Meanings of Various Meat Labels and Their Long-Term Effects on Human and Environmental Health
Natural?
Organic?
Free-Range?
Hormone-Free?
Pasture-Raised?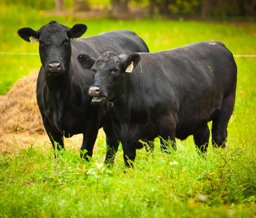 Ever wondered exactly what all these labels mean, and whether they are worth the extra money at the supermarket? Now is your opportunity to find out! Learn about the differences in animal-raising techniques and how best to spend your money in terms of human and environmental health.
Matt Cadman, owner and operator of Shady Grove Ranch in Jefferson, Texas, will expound on the various meanings of claims about meats and their environmental impacts. He will describe the husbandry practices at Shady Grove Ranch and discuss the long-term effects of food production methods.
This FREE event offers great information for choosing the best food for your family and can help you to know exactly what your money is buying—a great help in today's tough economy.
Date:  Monday, March 19 at 7pm
Location:  Kilpatrick Auditorium in the Smith Building at Centenary College in Shreveport, Louisiana, near the corner of E. Kings Hwy. and Woodlawn, at the southeast side of campus.
Cost:  Free!
No RSVP necessary, but seating is limited, so come early!