Shady Grove Ranch Products in Shreveport Bossier, Louisiana
Looking for grass-fed beef and soy-free pasture-raised chicken, pork, and eggs near Shreveport, Bossier City, Haughton, Minden, Ruston, and Vivian? You've come to the right place! Read on for information on how to get our products in northwest Louisiana.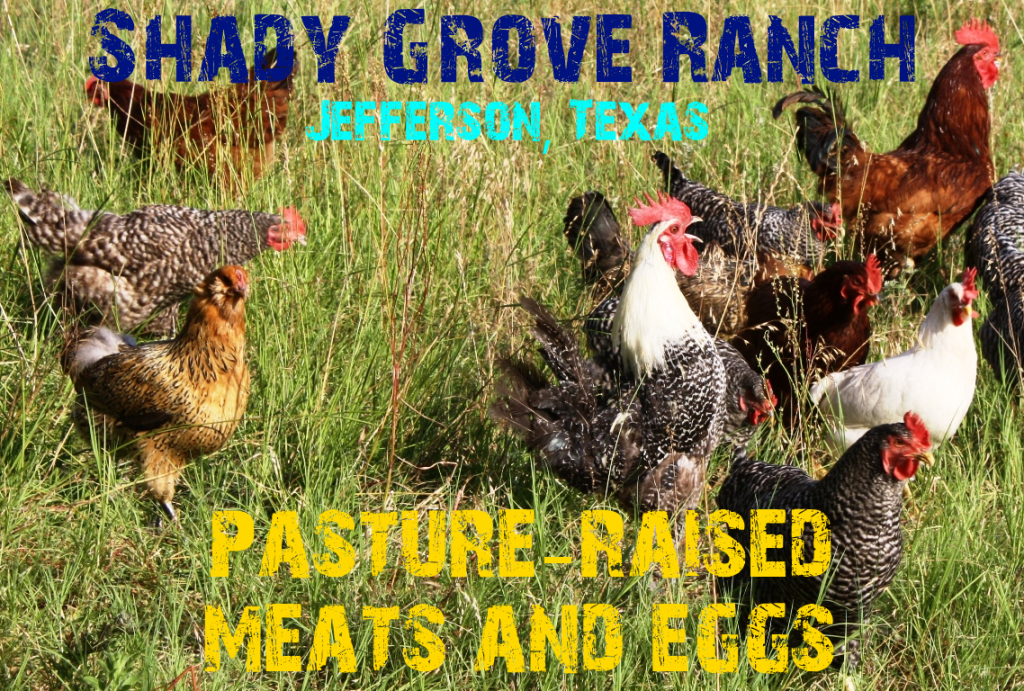 Biweekly Shreveport Delivery
Roughly every two weeks, we offer a free pickup point in Shreveport where we meet customers who have pre-ordered products. We only bring what you order, but our drop service is fast and convenient! We drop off approximately every other Saturday at the corner of Line Ave. and Sherwood Rd. Visit our online store for the next drop date and to see what's in stock and on sale.
Shreveport Area Stores
Can't make it to one of our drop-offs? Our products are carried at a number of local stores in the Shreveport/Bossier areas. Here are the products they carry. Look for the Shady Grove Ranch label!
Sunshine Health Foods Shreveport at 5751 Youree Dr.:

Select cuts of Grass-fed Beef & Pastured Pork
Eggs

Sunshine Health Foods Bossier at 3011 Airline Dr. Ste. E:

Select cuts of Grass-fed Beef & Pastured Pork
Eggs

Vitamins Plus Shreveport at 5819 E Kings Hwy:

Select cuts of Grass-fed Beef & Pastured Pork
Eggs
---