Buying grass-fed beef or soy-free pasture-raised pork in bulk is a great way to stock your freezer and save money on the best quality meat available. Plus you get to experience the whole animal, raised naturally here in East Texas. More importantly, you can save as much as 21% compared when you purchase bulk meat compared with purchasing by-the-cut.
Bulk Buying Frequently Asked Questions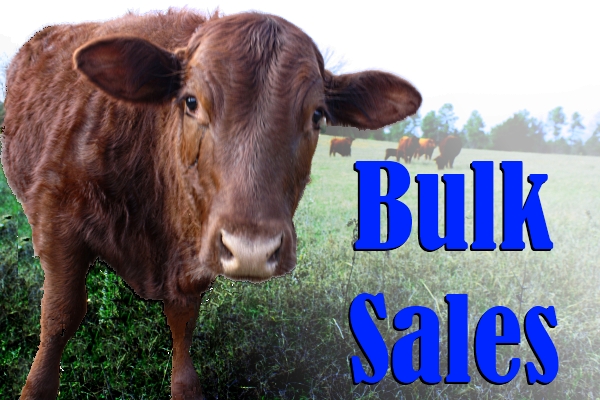 Looking for Quarters, Halves, and Wholes? We make it easy! Our exact-price packages eliminate the guess-work and wait time for bulk purchasing. Check out our detailed flyers for bulk beef and bulk pork:
Visit our online store for details on exactly what's included in bulk beef and bulk pork packages and to view current delivery options or to place your order. We offer pickups in Jefferson, Longview, Marshall, Tyler, and Shreveport.
Can't decide between bulk beef, pork, or chicken? We've got some interesting samplers that offer comparable savings on a variety of meats. Check it out here: