This recipe can be used for any slow-cooked beef roast, but is especially good with those that are fatty and have some gristle and bone inside. The slow-cooking process softens the gristle and tough meat tissue and gives time for the bone marrow to melt out and add nutrients and exceptional flavor to the drippings. Then you use the drippings to make a Shady Grove Ranch household staple: Yorkshire Pudding!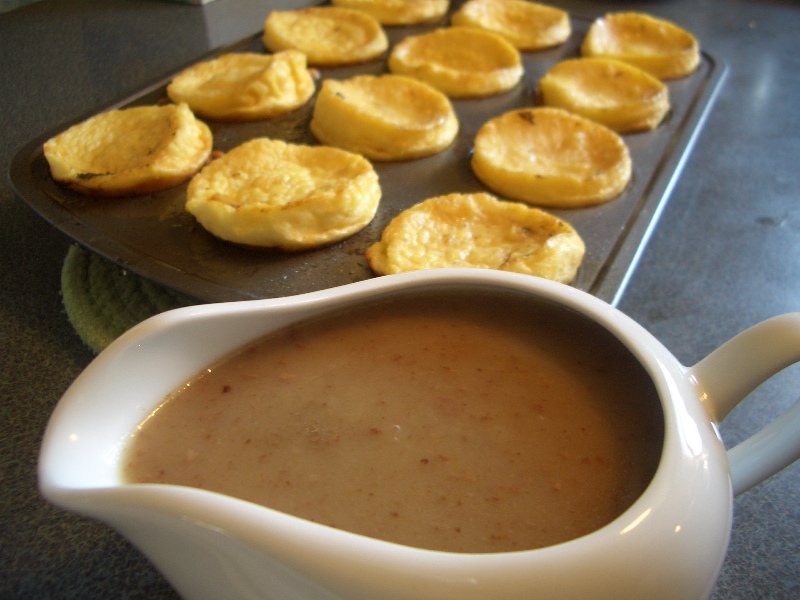 Slow-cooked Beef Roast
3-5 pound roast (chuck, arm, rump, or round, preferably bone-in), thawed to room temperature
1-2 pounds carrots, sliced 1/4″ thick
1 large onion, slivered
3 pounds potatoes, chopped into 1″ cubes
2 tsp sea salt
black pepper to taste
Preheat oven to 350 degrees. Heat cast iron dutch oven on stove top over medium heat, melting 3 Tbs. cooking fat (lard, tallow, or butter) in the bottom until droplets of water thrown on sizzle strongly. Brown roast on all sides, allowing the pot to stay quite hot during the searing process. This will improve the flavor of your roast.
When finished searing the roast, scatter the veggies in the pot, add 1/2-1 cup of water, place lid, and place in oven. Cook 2 1/2-3 hours until fork tender.
Remove from oven, spoon vegetables and roast onto a platter, and cover with foil to rest. Pour drippings into a muffin pan, filling each muffin cup with 1/4″ of drippings. Place remaining liquid into saucepan.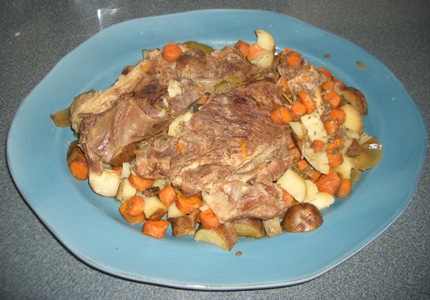 Yorkshire Pudding
Preheat oven to 400 degrees. Place muffin pan into oven and heat until drippings are boiling. Meanwhile, place in medium mixing bowl:
1 1/2 C. flour
1 1/2 tsp sea salt
1 cup milk
4 large eggs
1 cup water
Beat well. Remove muffin tin from oven. While still hot, fill cups with batter and quickly return to oven. Bake for 20 minutes. Reduce heat to 350 and bake 10 minutes longer until puffy and golden brown. Serve immediately.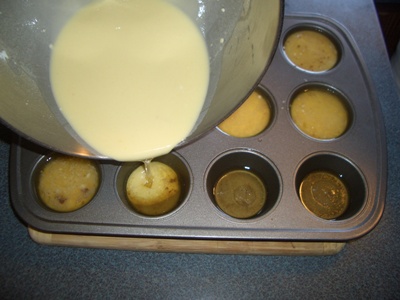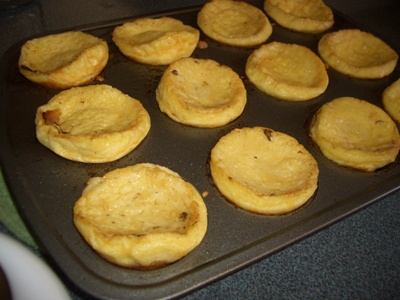 Brown Gravy
While puddings are baking, bring drippings in saucepan to boil. Depending on how much liquid was reserved, shake the following in a gravy shaker or jar to mix very well:
1/2-1 cup water
2-5 Tbs flour
1-2 tsp sea salt
(pepper to taste)
While drippings are boiling, pour in well-shaken flour mixture. Return to boil, stirring constantly, until thickened. Reduce heat if necessary. Once thickened, remove from heat and season to taste. Place in serving dish.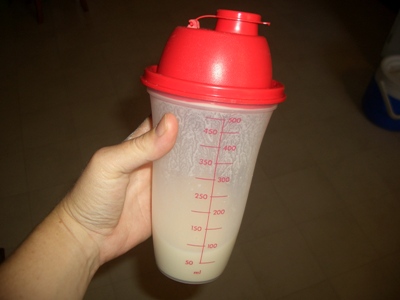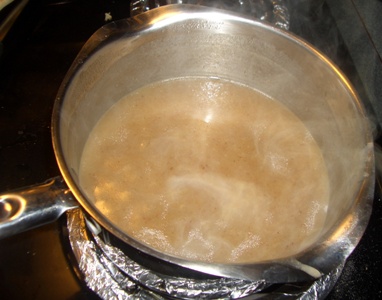 Serve this 3-part English-style classic dish with gravy on everything (remember, it's got all that bone marrow goodness and grass-fed fat in it!) alongside a glass of good red wine. It all reheats very well, and you'll want to eat it again. Enjoy!