There is an interesting thing happening in our culture. Advertising. Advertising wins. If you can come up with the prettiest ad, the cleverest motto, the most touching video clip, you can sell anything. But what if you can't…
Farmers aren't usually very tech-savvy, at least not compared to the big-wig corporations out there nowadays. And we're definitely not very up to speed on large-scale advertising trends. We are busy delivering calves, repairing water lines, baling hay, and changing giant tractor tires!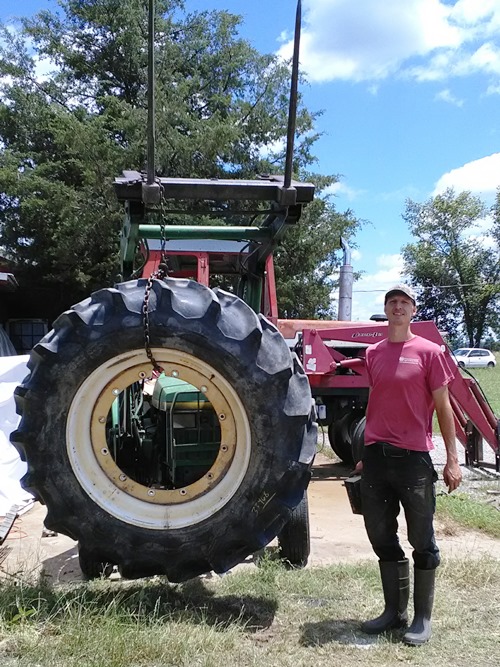 Even if we were able to keep up, it's thousands and even millions of dollars just to get in the door and get in front of a larger audience. We tend to get pushed aside with our quaint paper flyers and our old-timey market cashboxes.
After all, there are more options available to consumers now. There are more convenient options.
Why would any sane person pay more for the lesser convenience of buying from a local farm out in the sticks, when they can just pop in to the local supermarket on the way home from work, and get their grass-fed beef, their pool toys, their toilet paper, a new toothbrush and a Happy Graduation card, all in one place? All on one plastic transaction. Using a shopping cart. And a scannable coupon on their phone. In the air conditioning. Talk about efficiency! Convenience abounds!
Did I mention the price is right, too? That supermarket can offer an everyday price that's $2 lower per pound than the local farmer's version. Sure, the local farmer's product is probably better. But this product is good. The label says so. It has to be.
Right?
It has all the right words… But remember—that's what advertising is about.
I know you don't have time to read my ravings on the wiles of slick marketing majors working to gain the edge for one of the 10 major food companies in America.
But think about this: If you thought globalization and modernization was about diversity and choices… Guess again. Only 10 food companies own all the store brands you see on the supermarket shelf. What if you had only 10 shirts to choose from? That's NOT much diversity. That's hardly any CHOICE. It's only the appearance of diversity. And yet we support and feed this ever-swelling, already-gigantic food industry controlled by less than a dozen entities, because of convenience. They have wooed us away from the real farms using convenience and marketing as the bait.
But it's "free range!" It's "organic!" It's "hormone-free!" They know that consumers want better quality meat. Well, they know that many consumers will accept meat that SOUNDS like it's better quality.
But not you. That's why you're here. You've seen behind the curtain and know that there is something better—something genuine. It can be a little hard to get to sometimes, but it's worth the extra effort.
Still, it is easy to get sucked in and settle for "good enough," especially with the fast-paced changes that are happening with the labeling laws today. Those giant food companies have money to throw at lobbying for dilution of marketing terms so they can reach even the better-informed and more conscious consumer.
Don't believe me? Here are a few examples you may not have heard about:
They're working hard to change "high fructose corn syrup" to "corn sugar." Sounds better, doesn't it? Another example: For years, there's been major push-back against GMO-labeling, in spite of the fact that MOST consumers WANT GMOs to be labeled. Opponents cite "unreasonable fear" of consumers against this supposedly-safe technology. If it's so safe, why don't you just tell us you're doing it?
Most of the terms in our industry are the same—the labels have become captivating marketing terms and really tell you nothing about the quality of the product you're buying. "Free-range" chickens only have to be able to look outside, not actually go there. "Organic" beef can be standing in an organic feedlot eating organic corn and never eat one lick of actual grass. "Hormone-free" pork and chicken? It's illegal across the board to administer hormones to pigs and chickens. EVERYONE'S chicken and pork are hormone-free. That's like claiming that the package of meat you're scrutinizing is "Sold in the USA!" OF COURSE IT IS! Tell me something I don't know!
And my personal favorite… very quietly, about a year ago, THEY RENEGED ON COUNTRY-OF-ORIGIN LABELING REQUIREMENTS FOR MEAT.
Packs of burger used to be required to disclose where the cow was raised—You'd see something like "Product of Uruguay," or Brazil, New Zealand, Argentina, U.S.A., etc. Now they say nothing. This change was great timing because recently, the USDA starting having talks with Chinese chicken processing companies about outsourcing the processing of chicken before shipping it back to the USA for sale. The rules have changed, and no one has to tell you that your chicken was fileted and marinated in the People's Republic. Organic, or otherwise! The Chinese Chicken thing hasn't quite gone through yet, as far as I know, but it will soon, and how we will know when it does? They are no longer required to tell us.
Why would they take away a law that no one was complaining about, that apparently was able to be complied with, and that aided shoppers in choosing to support American farm economies and domestic rural communities and their own peace of mind? So much for choice… Why would they nix our opportunity to know whether our meats are imported?
It's because deep down, the big marketers knew that no matter what pretty words they put on the package…"Grass-fed," "Humanely Raised," "No Hormones…" people would still be wary of meat brought in from overseas, as they should be. So they killed the facts. The facts are still there. You just can't know them if you're meat-shopping at the store.
They did the same thing with "Grass-fed." They killed the facts. The Powers that Be suddenly decided that it was "unfair" to be policing such a widely-used term and officially declared that the term "grass-fed" was now strictly a marketing term, internally defined, and the burden of proof now falls solely on consumers to seek out. Officials said that consumers would now have to visit each company's website to research whether that specific company's definition of grass-fed matched their own.
Yep, I'm going to stand there at the freezing-cold meat counter with 4 hungry, squirming, noisy children asking me every 14 seconds when we will be home and what's for dinner, with icecream melting in my cart and my phone buzzing repeatedly, reminding me that I'm already late for my next stop. I'm going to take THAT busy moment to go online, weed through the marketing nonsense to try to track down what Barbecue Bob's "Grass-fed" Beef actually ate, and whether it was actually raised in America or not. Yeah, right!
Most folks think, "Well if the label says 'Grass-fed,' even if it's internally defined, it still must mean the cows ate mostly grass, right?"
No. It's internally defined. It's internally defined! The word "grass-fed" as it appears on pretty green stickers at the meat counter is now completely meaningless, and your meaning has nothing whatsoever to do with the reality of the company's meaning!
They call this era the post-truth era. Think about that for a moment. We're a generation no longer interested in truth as much as feeling good about what we do. Many areas of our lives are suffering. The area relevant in this article is the local, really-grass-fed farm. Our farm, and many other small farms of integrity, are struggling to compete with our real products against a multitude of fake, but oh-so-convenient products.
Don't fall asleep at the kitchen stove. Keep your eyes open to the truth about your food. We at Shady Grove Ranch have tried to make it really simple through online ordering, email reminders, attending farmers market, selling through local retailers, and offering free routine drop points.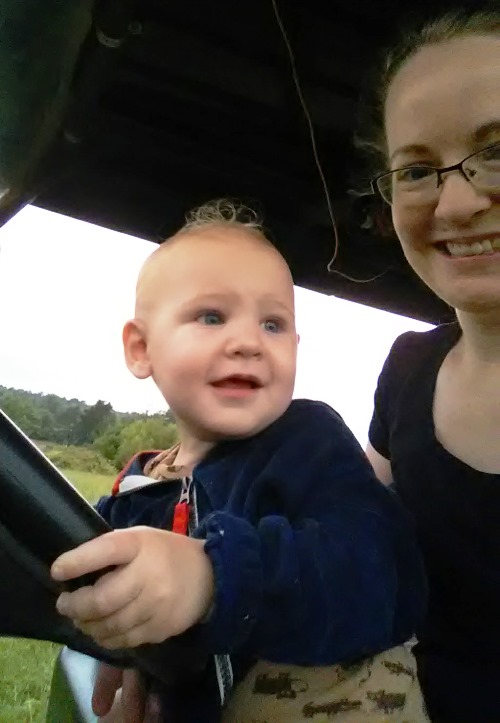 You have to do your part, too, and eat the best food in the world every month, every week, every day. I know we sometimes have seasonal shortages of things. (Beef is almost ready—hang in there! Just a couple more weeks!!) That's what real, connected-with-the-farm eating is like sometimes. I am the Ingredient Substitution Queen, and I am happy to help you find meal ideas that will please the tummies in your house while your favorite out-of-stock item finishes fattening on real grass in a real pasture, right here in Jefferson, Texas.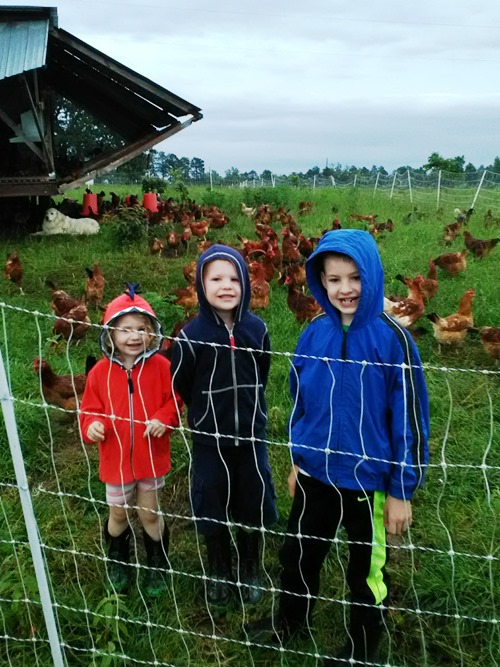 Thank you for supporting our work so we can be around to feed your grandkids and ours in 20 years! Please make it part of your routine to visit us at Shreveport Farmers Market tomorrow and support REAL pasture-raised foods raised by a REAL family farm!
For all our wonderful turkey customers this year that had the ability and motivation to invest in sustainable, humane, and chemical-free food this Thanksgiving, here is a little sheet of tips for cooking and enjoying your turkey. We thank you and wish you a Happy Thanksgiving! We really couldn't do this without you!